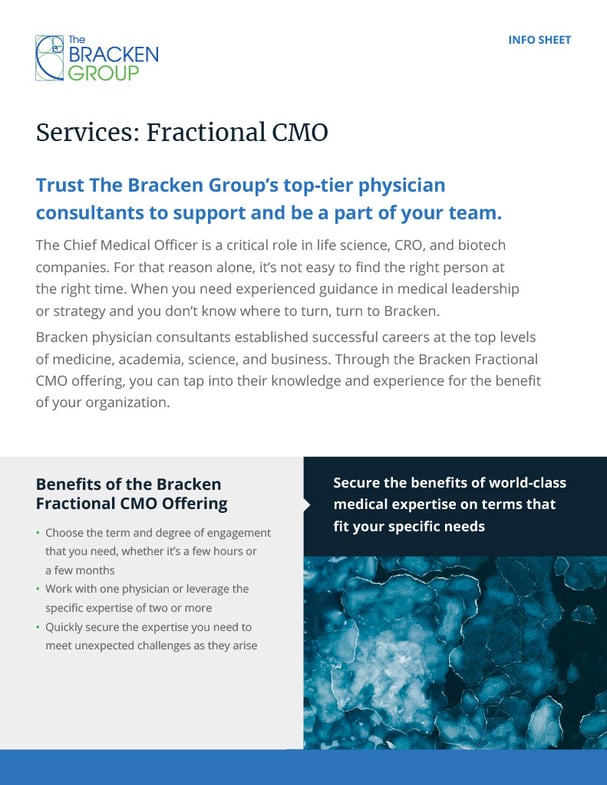 Trust The Bracken Group's top-tier physician consultants to support and be a part of your team.
The Chief Medical Officer is a critical role in life science, CRO, and biotech companies. For that reason alone, it's not easy to find the right person at the right time. When you need experienced guidance in medical leadership or strategy and you don't know where to turn, turn to Bracken.
Bracken physician consultants established successful careers at the top levels of medicine, academia, science, and business. Through the Bracken Fractional CMO offering, you can tap into their knowledge and experience for the benefit of your organization.
Benefits of the Bracken Fractional CMO Offering

Choose the term and degree of engagement that you need, whether it's a few hours or a few months

Work with one physician or leverage the specific expertise of two or more

Quickly secure the expertise you need to meet unexpected challenges as they arise
Bracken Physician Consultants
Andrew L. Salzman, M.D.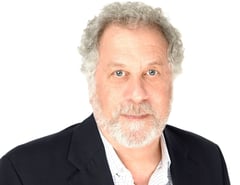 In addition to being a physician, Dr. Salzman is a scientist, entrepreneur, executive, and pharmaceutical development specialist. He has worked in the biotech/pharmaceutical industry for more than 40 years and has experience in the entire spectrum of drug development activities, including discovery chemistry, pharmacology, preclinical activities, clinical phase I-III, and manufacturing. Dr. Salzman earned his M.D. at Harvard Medical School. His undergraduate degree is in Psychology from Yale. Learn more about Dr. Salzman.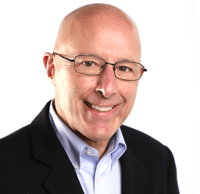 William Reinus, M.D., MBA
Dr. Reinus served as a professor of radiology for more than 35 years, first at Washington University in St. Louis and then at Temple University in Philadelphia. His work included pioneering early musculoskeletal ultrasound and developing protocols for musculoskeletal MRI imaging. Dr. Reinus subsequently spent five years as a medical director guiding imaging trials for the pharmaceutical industry. He earned his M.D. at New York University, his B.S. in Mathematics at Amherst, and his MBA at Washington University. Learn more about Dr. Reinus.

Victor Miranda, M.D., MBA
A leader in the field of medical device development, Dr. Miranda most recently served as chief medical officer for 3M. He has had extensive experience at the executive level in both domestic and international business with companies that include GE Healthcare and Johnson & Johnson. Dr. Miranda earned his M.D. at the University of Mundial. He also holds an M.S. in Counseling Psychology from the University of Wisconsin Madison, and an MBA from the Graziadio School at Pepperdine. Learn more about Dr. Miranda