Radiopharmaceuticals are seeing a big increase in new deals and licensing agreements. Ever since Novartis bought into the market by acquiring AAA in 2016, there has been a renewed interest in the diagnostic and therapeutic market with the FDA approving the first protein receptor radionuclide therapy (PRRT) with Lutathera for the treatment of neuroendocrine tumors. In 2019 there were as many deals, agreements and approvals in the previous 3 years combined. 2020 has kicked off with Radiomedix/Curium announcing the new drug application (NDA) of 64Cu-Dotatate. The Bracken Group continues to work in and monitor this developing field.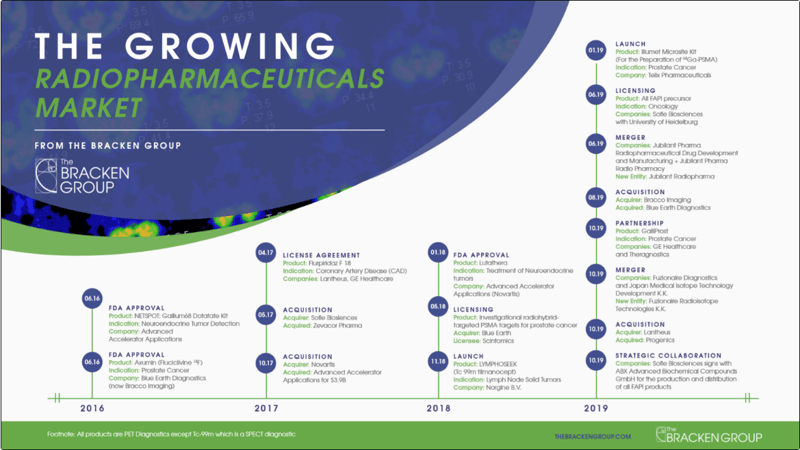 Download a PDF Version | Download the Image
We encourage you to share this image with colleagues, use it in PowerPoint slides, or post on LinkedIn.