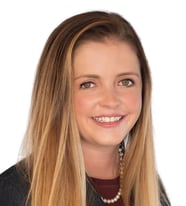 Katie Diaz, Business Development Associate with The Bracken Group (TBG), has been named Membership Committee Chairperson for the Philadelphia Metro Chapter of Women In Biotech (WIB).
A service-focused organization with chapters throughout North America and a membership base of more than 3,000, WIB was established in 2002 to help women professionals build successful bioscience-related careers and businesses. Today, WIB defines its mission as "committed to promoting careers, leadership, and entrepreneurship for all women in the life sciences." The Philadelphia Metro Chapter boasts about 240 members. Katie has been a member since 2019.

"I am proud to have this opportunity to serve the WIB community," Katie said. "I look forward to doing all I can to help educate more women about WIB's important role in the industry, especially those just starting their careers or completing their education."

In addition to serving WIB, Katie runs The Dan Diaz Biotech Breakfast Club and its associated fundraisers in support of ALS research. She started her career in product management in the medical device industry and joined TBG in 2019. In her role as Business Development Associate with TBG, she enjoys meeting other professionals and helping them achieve their business goals.
Katie holds a bachelor's degree in Business Management and Marketing from West Chester University of Pennsylvania. She resides with her family outside of Doylestown, PA.
More information about WIB can be found at www.womeninbio.org/page/philadelphia. Katie invites those interested in membership to reach out to her directly at Kdiaz@thebrackengroup.com