Life Science Lookout: What to Watch for in 2023
Sasha Reanier
As we welcome 2023, the Bracken consulting team takes stock of 2022 and offers predictions for the year ahead. From investment trends to regulatory updates, take a look at what our experts are forecasting. And while we don't have a crystal ball, we do have a wealth of data, research, and expertise to help you take on this new year with ingenuity and assurance.
Rearview Mirror: 2022
Dr. Jim Gilligan, Managing Partner, posits that our predictions for 2022 were influenced by Covid-19 and its impact on research and clinical development. The pandemic made the digital health and life sciences sectors more resourceful and led to innovations that helped accelerate medical research and novel drug development in 2022.
From an R&D perspective, great strides were made during 2022; however, from a capital markets perspective, the biotech sector struggled. Uncertainty due to macroeconomics and international conflict, including the war in the Ukraine, weighed heavily on the economy and the healthcare and biotech sectors were no exception.
Dr. Liz Bloss, Managing Partner and head of Regulatory, notes that the FDA had a prolific year in 2022, issuing a large number of Guidances, which will affect drug development. As an example, the Project Optimus initiative from the FDA Oncology Center of Excellence (OCE) is and will continue to reform the dose optimization and dose selection paradigm in the oncology drug development space.
Early and ongoing communication with the FDA will remain vital. It will be important to have access to subject matter experts who can help with strategic options, Guidance interpretation, and the submission processes in order to stay nimble and navigate the path to success.
Economics and investment: Looking up for biotech
In the words of Senior Partner Dr. Yolanda Sanchez, "In many ways, the new normal (2023) may feel a lot like the old normal (2019)."
Funding in the biotech sector, which peaked early in 2021 and declined during 2022, will continue to trend towards pre-pandemic levels (adjusted for inflation) as investors focus on innovative companies and technologies with a higher probability of success.
Dr. Gilligan feels the same way, offering that 2023 will welcome a resurgence in the healthcare sector with renewed investments. This prediction of a bounce-back year for healthcare is in contrast to other sectors, such as consumer retail and b2b tech, which are not predicted to rebound in the same way before Q1 of 2024.
Elliot Miller, Managing Partner and Chief Growth Officer, expects that in contrast to an upcoming recession year, pockets of big growth will take place where technology is able to help accomplish new feats, at greater speed, with increased productivity. In the life science space, this is where artificial intelligence (AI) has the most immediate value.
These higher-growth pockets, driven by new AI-supported capabilities, will include drug discovery (such as what's being done with AlphaFold2 or by companies like VeriSIM Life), RWD (such as what's being done by ConcertAI), and patient recruitment/engagement.
Bracken CEO Dr. Colin Miller took a look at the financial markets to assess investor concern. The NASDAQ Biotechnology index showed an initial dip at the start of 2022 but then trended upward, showing robust growth in the latter half of the year. The unease over the political changes in the United States does not seem to have generated any softness in the index, and this provides further optimism for the future.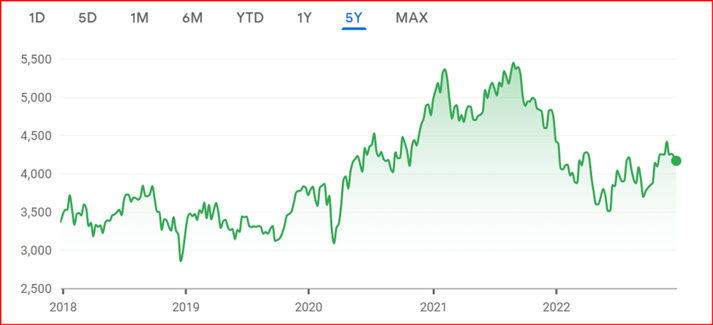 *The NASDAQ Biotechnology Index showing the last 5 years. The index is comprised of either Biotechnology or the Pharmaceutical Industry companies.
Regulatory: Not so accelerated approval
and changes in safety studies
Dr. Yolanda Sanchez recognizes the excitement of developing new anti-cancer drugs and getting them to patients as soon as possible via the accelerated approval (AA) pathway, but enthusiasm may be tempered by the request for ongoing confirmatory trials. Officials from the FDA's Oncology Center of Excellence have expressed the need for confirmatory trials to be underway when an AA is granted. For therapies in which the clinical benefit is not confirmed, the median time to withdrawal is 3.8 years if confirmatory trials are ongoing at the time of approval, but that extends to over 7 years if a confirmatory trial has yet to be initiated.
In another potentially transformational development, Congress passed the FDA Modernization Act 2.0, which was signed into law by President Biden in late December, removing the requirement to use animals in safety studies for drug development. This change will allow drug companies the use of alternative toxicity models to support new drug submissions. This law opens the door to using a growing array of new methodologies and models in safety testing, including human cell-based assays, organs on chips, and other artificial tissue models, aided by computer modeling to better predict responses to drugs. These developments reflect a growing trend in toxicity testing to incorporate new research tools and progressively move away from animal studies. This will be an interesting transition to watch as more drug development programs make use of the new guidance.
Healthcare: Vaccine technology across the board
Among new(er) technologies, Dr. Sanchez predicts mRNA medicines will solidify as one of the most promising current approaches for new drugs and vaccines. New applications will incorporate a growing range of RNA modalities, including self-amplifying RNAs (saRNAs), circular RNAs, and RNAs containing an internal ribosomal entry site (IRES). mRNA medicines will be applied in all therapeutic areas, treating acute and chronic conditions, from cancer and infectious diseases to cystic fibrosis and more.
Clinical Trials: Decreased approvals, increased beginnings
Dr. Miller acknowledges that the biopharmaceutical industry is often seen as somewhat "recession proof," based on the timelines to get new chemical and biological entities developed and approved. But we are beginning to see mixed messages. This is probably due to the headwinds brought by the Covid pandemic, which caused many trials to be suspended. The number of approvals by the FDA, for both drugs (CDER) and biologics (CBER) saw a significant decline in 2022, as shown in Fig 1. (Data obtained from FDA website.)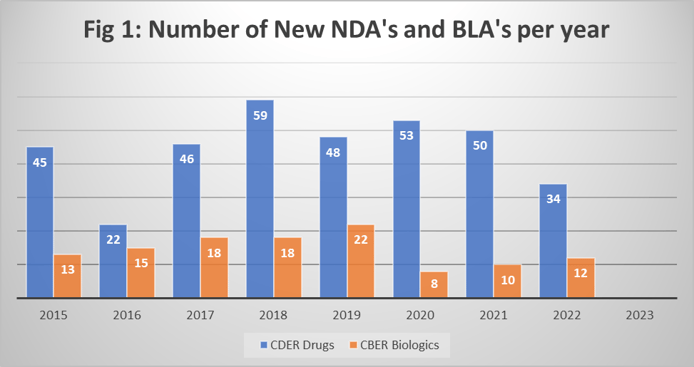 However, the number of new clinical trials does not show any abatement, and we continue to
see acceleration, as shown in the graphs from clinicaltrials.gov (Table 1 and Fig 2).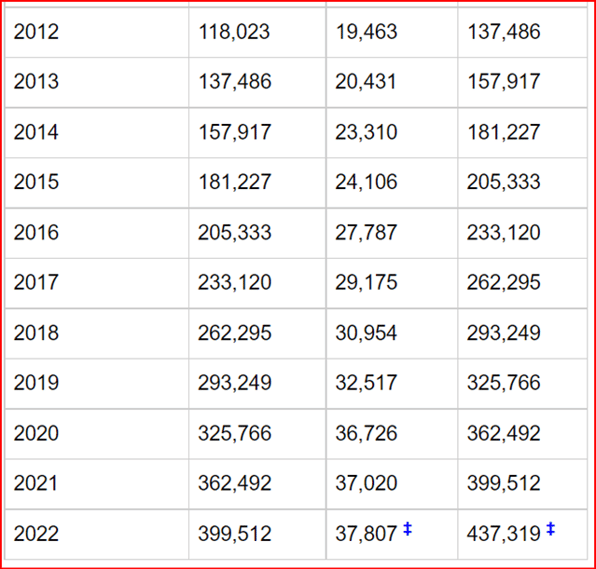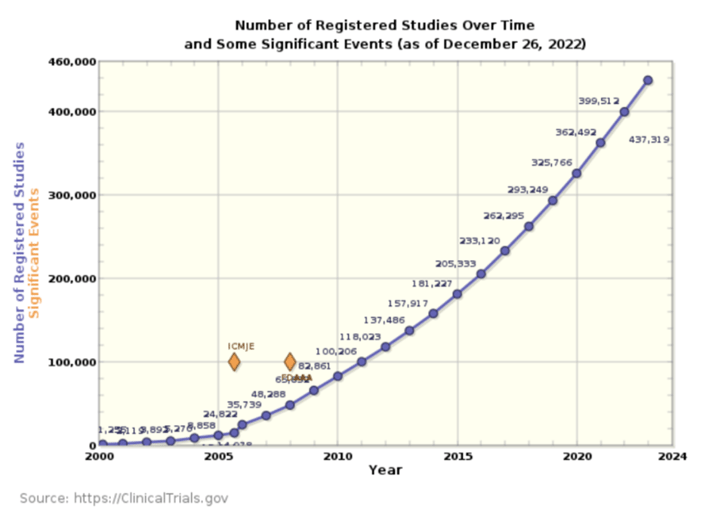 Fig 2. The number of new clinical trials starting per year
Although this includes both industry and academic-sponsored trials, the data available via Bracken's analytics on this split shows the increase in both types of sponsors. (For more information on how this could impact your development program, connect with the Bracken Analytics team.)
The cliche "cautiously optimistic" is perhaps the best summary of the data presented here as it relates to the biopharmaceutical industry and clinical development as we look into a more hopeful 2023.
Start the year with a strong partner.
Wondering how these predictions will impact your development programs or organization? Challenging questions are sure to arise in 2023 - but you don't have to face them alone.
Subscribe to receive more content