Planning & Pathways: Insights into Drug Development with Senior Partner Jon Larkin
Bracken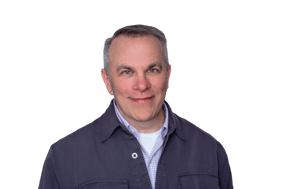 Drug development is a lengthy process. Success is linked to preparation—before embarking on the journey, you must have a sound strategic plan in place. Garnering support, insight, and expertise is key to getting your product out of development and to market. Without adept planning and choosing the correct pathway for your expertise, drug development can stall before it even begins.

Before joining Bracken in early 2023, Jonathan (Jon) Larkin had already embarked on a storied career. Self-described as an entrepreneurial-minded scientist, Jon brings a breadth of expertise to Bracken. Some of his many accomplishments include: over 20 years of research and development experience in the pharma and biotech industry (spanning GSK, Eli Lilly and SynOA Therapeutics); osteoarthritis therapeutic development; corporate strategy; biologic and small molecule-based approaches to progressing clinical candidates; regulatory IND submissions; holding a PhD in Pathology and Cell Biology; participating in the biotech start up-sphere; and, most recently, becoming Bracken's resident osteoarthritis and pre-clinical to early clinical biotech start-up expert.

We've distilled Jon's experience and advice regarding osteoarthritis drug development, academia vs. industry, and guidance for young scientific entrepreneurs into a few key insights to give you an inside scoop.
Planning to Plan: The Drug Development Process
Many scientists have a breadth of knowledge in a variety of scientific arenas. With Jon's PhD, experience in biotech startups, and drug development expertise, he's no exception. But Jon also has a depth of knowledge in one subject that far surpasses the average scientist—osteoarthritis (OA). With over 20 years' experience in both academia and industry, Jon Larkin is considered an OA expert. A long-term focus in a particular area of study may be common, but this level of expertise is rarer to find.

In the drug development arena, the process is complex. While one might be singularly focused on one disease, like osteoarthritis, for example, there's a variety of directions your career can take. This is true in Jon's case—he worked on both monoclonal antibodies and classical small molecule-based drugs, and that approach was agnostic in terms of the target type or modality of the medication.

As the most common form of arthritis, OA affects millions of people across the globe. When the protective cartilage wears down, the cushioning on your bones is weakened. Symptoms are wide-ranging, and usually include pain, stiffness, limited flexibility, bone spurs, and swelling. Because OA is a degenerative disease, chronic pain is extremely likely to occur. And getting drugs that can alleviate or reduce osteoarthritis pain and modify the course of disease on the market is a goal that many scientists embark on—because it's one that can make a difference to millions suffering worldwide.

When asked about working for most of his career in one specific field, Jon spoke to the variety that comes within a singular focus: "My goal was always to learn the whole process of drug development. Following a decade exclusively in the big pharma drug discovery realm where my lab focused on identifying drug candidates, I became an early clinical development leader, and to get that translational experience was valuable. That gave me a lot of insight into the process of progressing a potential medicine from discovery into clinical trials." Seeing that progression from the conception of a project to the end is the highlight of working in one focused aspect of a field for so long. The drug development process is a long and arduous one and holds many opportunities to tailor and refine the process for each medicine. Working in one specific area of study means that you get to witness the conception of a project—a trajectory that follows a drug target to strategic planning to the eventual development—from beginning to end. The reward isn't solely getting to the end of this process—it's witnessing the results along the way and the potential benefit that a drug can make for patients, physicians, and the healthcare system as a whole.
Breadth and Width: Academia vs. Industry
Pathways for a scientist often follow one route or the other: it often comes to the decision between academia or industry. Research is an integral part of the scientific process regardless, but it can look quite different on both paths—the obvious juxtaposition between the images of studiousness in a library versus the proverbial "getting your hands dirty" in the field.


But Jon's experience proves you don't have to choose one or the other. His own pathway, from both working in the OA drug development process and in starting his own biotech company, showcase that both academia and industry can make a difference. Whether it's the process of intending to publish research in the academic realm, working directly on the development of a new treatment or an amalgam of the two through opportunities for academic/industry collaborations, contribution to the field in any way is more than there was before.

"There's an iterative stagnation that can happen at each step," Jon offers. "In academia, there's timelines that stretch out a very long time; in drug development, the process is focused on scientific and development-based milestones where decisions can be made to progress or stop." The foundation on the drug development side is different than the one in academia—timelines diverge, processes differ, and end goals may be dissimilar. But one thing is true for both sides of the spectrum: quick results and rapid progression are rare.

The scientific process, from both sides of the proverbial aisle, is not prescriptive. There are rules and processes to follow, but they're not a perfect plan from Point A to Point B. Between these two obvious pathways is playing the middleman—knowing enough about either side of the process to step in and help from the middle. By asking probing questions about the goal of a drug, or examining research put out in a publication, someone who has walked in both worlds can both recognize the endgame and guide them there. From Gantt charts to grant writing, having a middleman to mitigate between both sides is an integral part of a collaborative scientific process. "What I'm often trying to do [as a consultant] is streamline the path," Jon says. "Fostering communication is paramount. There are different ways to entice both sides. It comes down to building trust and speaking their language."
Focus Up: Advice for Young Scientific Entrepreneurs
Planning is paramount to any scientific endeavor. Without a pressure-tested strategy in place, you won't be able to secure investors—or deliver on a promised ROI. A way to bridge from academia into the more tangible aspects of the scientific process is the act of writing a SBIR grant for your product or startup. It's a grant, which most academic scientists are well versed in, but it also forces you into the necessary headspace of strategic planning.

The truth is this: Starting without a plan—regardless of if you're intending to create a biopharma startup company, want to go down the drug development pathway, or are writing a grant to fund a research endeavor—is going to end in frustration. Jon says, "It really comes down to having a concrete thought out plan before you try to implement it. And then focus, focus, focus."
Contact us today to learn more about working with Jon and Bracken's team of expert consultants.
Subscribe to receive more content